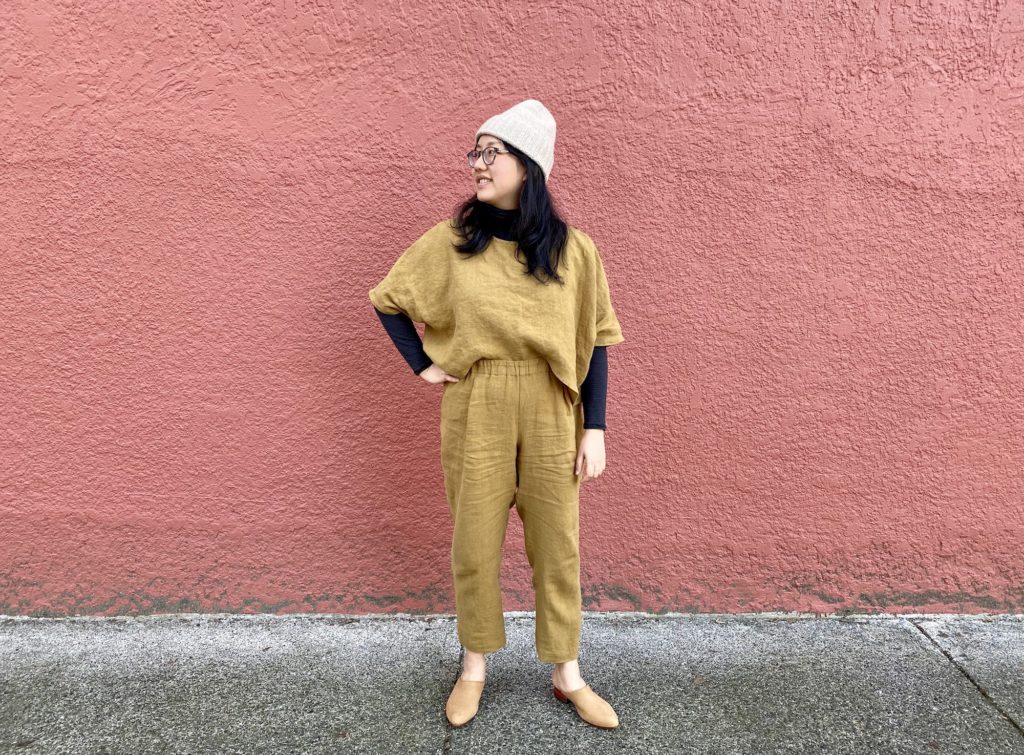 If you're as indie pattern-obsessed as we are, you might recognize Wendy as the model for the Yanta Overalls by Helen's Closet! In addition to being an excellent pattern model, Wendy is also a big traveler, an amateur cook, and the founder of Happy Woman Kitchen, a Vancouver pop-up that brings together food, culture, and community. Oh, and Wendy is also an amazing sewist with an undying love for neutrals and easy silhouettes.
For her Stonemountain Sewists project, Wendy chose our Laundered Linen to make a simple & breezy two piece set. We love how these pieces look together!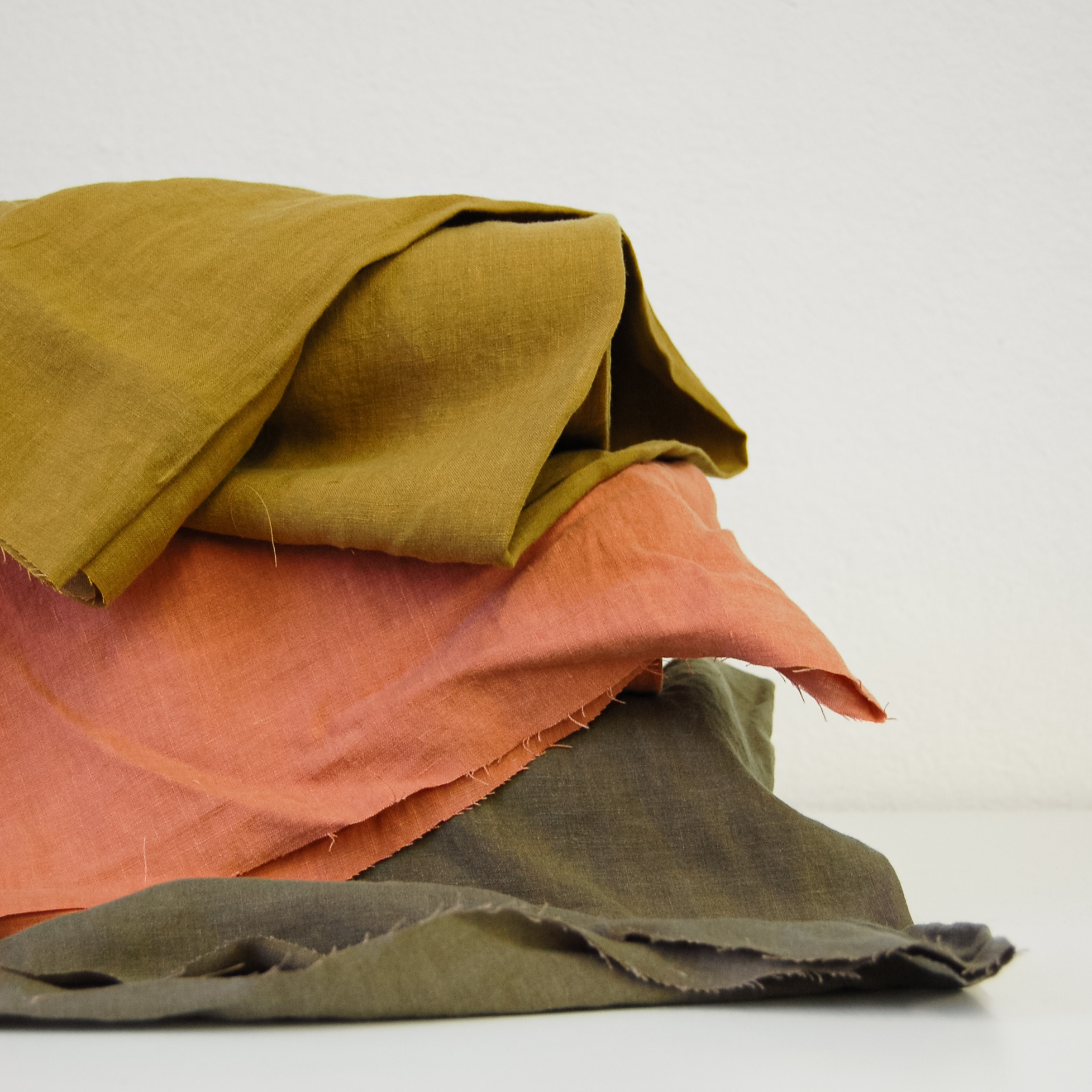 Why did you choose this fabric?
I chose a linen fabric because I try to only wear natural fibres. I also enjoy having low-maintenance, no-fuss garments in my wardrobe. The Lichen colour would also fit right in with all my other earth-toned pieces!
What do you especially like about the fabric?
The soft hand and well-loved look of the linen is wonderful. I also like that depending on the lighting, the colour can range from a olive-green to a mossy-brown colour.
How did you pre-treat/launder the fabric?
I washed with warm water and dried on low.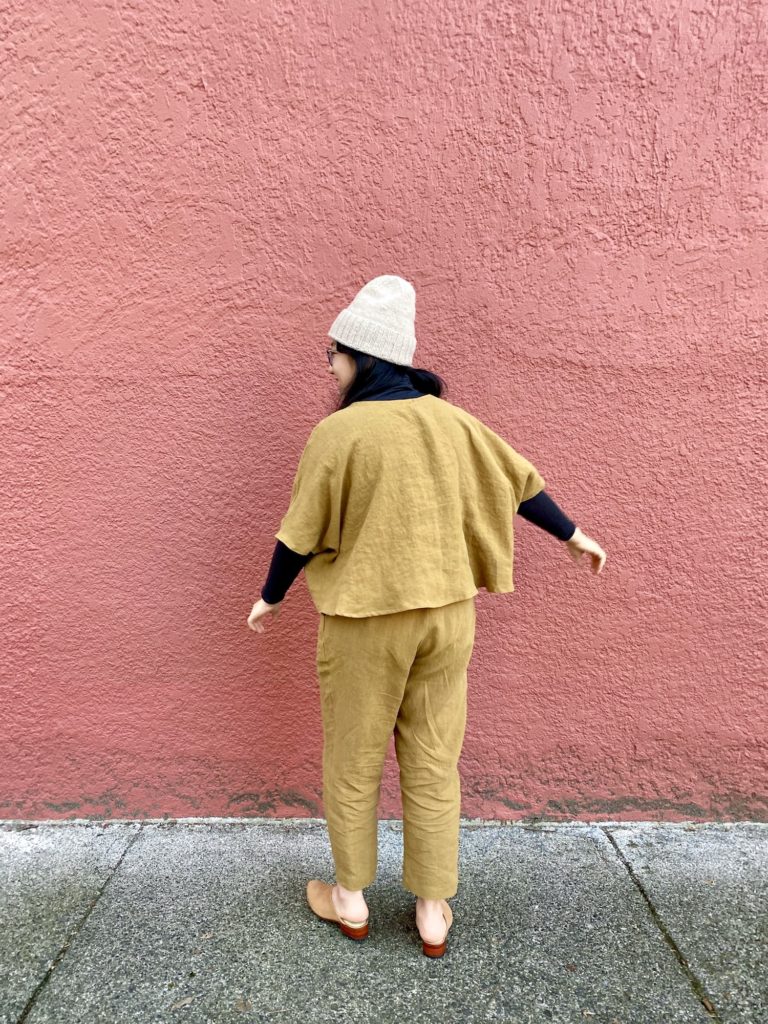 What pattern did you make?
I made Paper Theory's Miller Trousers; and a self-drafted top inspired by Elizabeth Suzann's Linn Tee.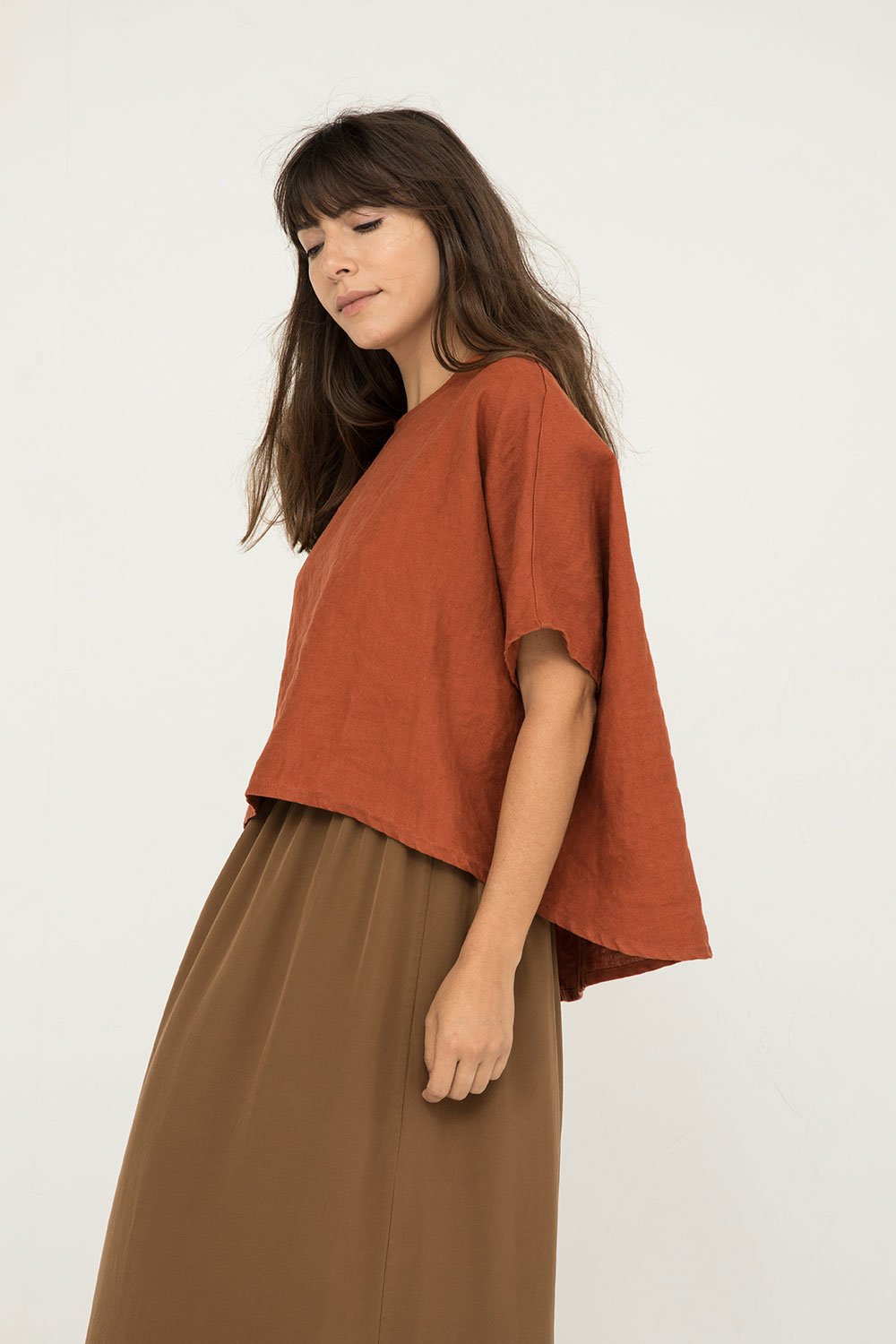 What size did you make?
Size 12 in the trousers.
Did you make any modifications?
I shortened the leg by 3″.
Did you use any special notions or tools for your project?
Nope, both were fairly straightforward projects!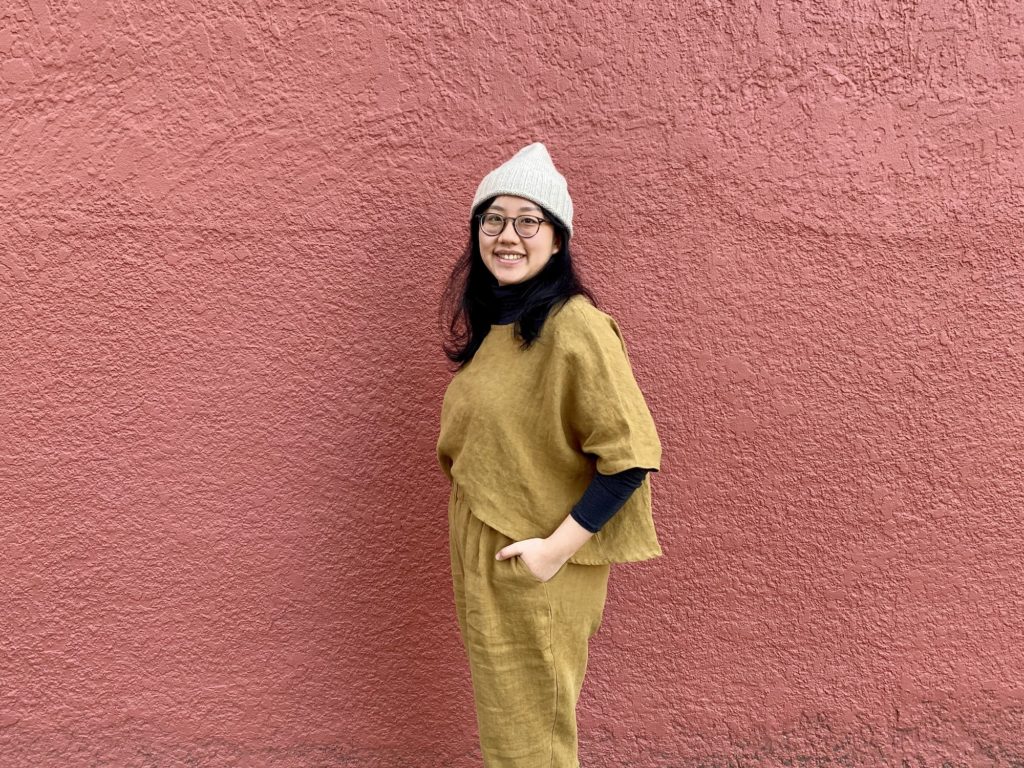 Is this garment your typical style? How will it fit into your wardrobe?
Definitely – my roommates and partner were not surprised that I made another linen, "brown" garment…! I can see the trousers fitting into my regular rotation, paired with a turtleneck or a sweater in the colder months and with other boxy tops in the warmer months. I'm looking forward to wear the oversized top with shorts in the summer, to keep cool without any fabric too close to my skin.
What else would you like to share about your project?
This is my first sewing project in around three months so I'm glad it helped me get my sew-jo back!
Wendy, we are also so happy that this project helped you get back on the sewing train! Sometimes all you need is a tried-and-true combo and some beautiful fabric.
If you want to be inspired by beautiful and oh-so-wearable garments, droolworthy food, and gorgeous scenery from Vancouver & around the world, then you should absolutely check out Wendy's Instagram. And if you're a Vancouver local or planning a trip, then keep an eye on Happy Woman Kitchen for their next pop-up dates!