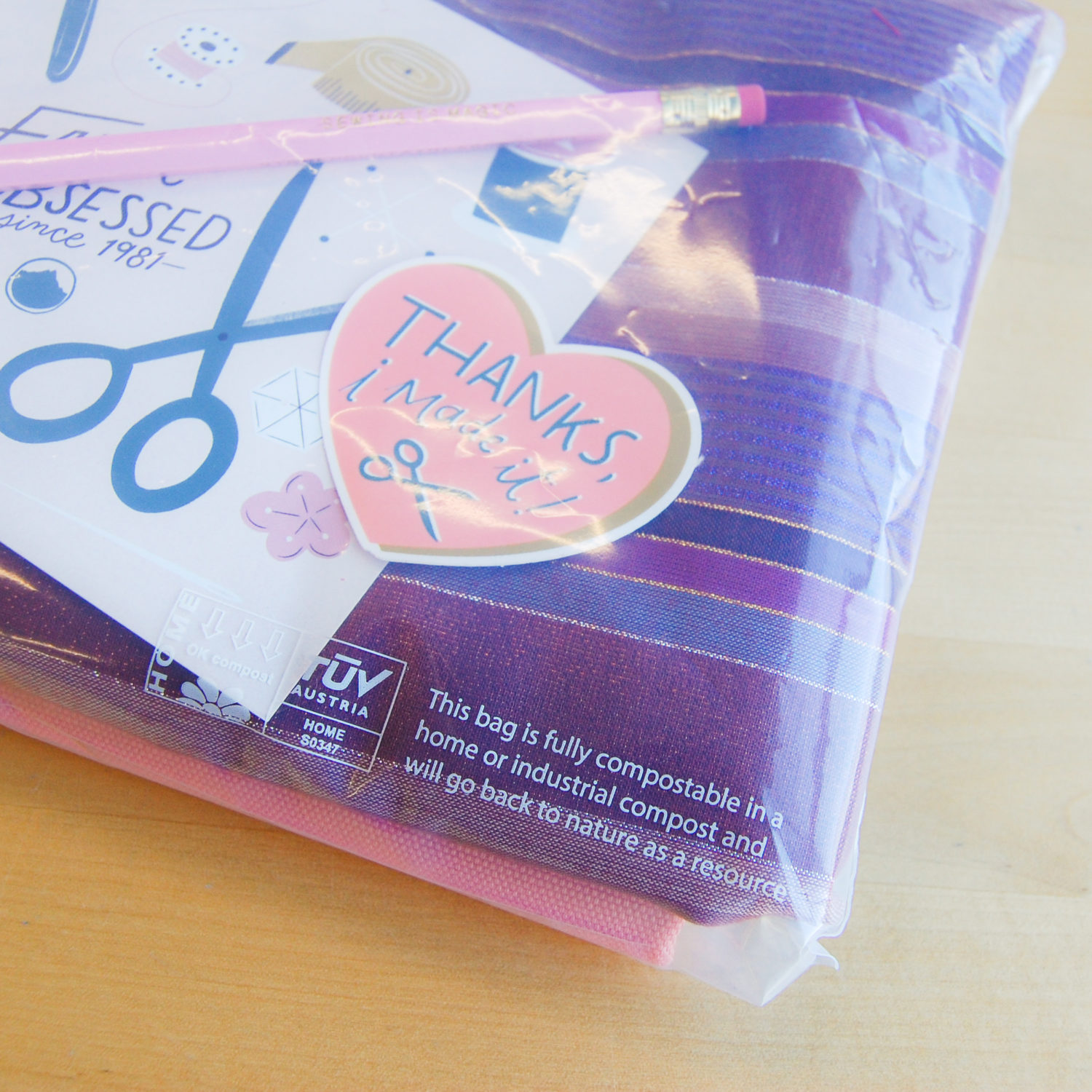 As our online business has grown, so has our use of plastic. This is a necessary evil of shipping a product that's easily damaged by being left out in the rain or accidentally dropped in a puddle. But we are very excited to announce that we have found a sustainable alternative and are now working with TIPA Compostable Packaging!
This packaging replaces the plastic bags we use to pack and protect your orders inside the recyclable cardboard envelope or box. This new bag is tested and certified to break down into water, oxygen and biomass within 12 months in a home or industrial compost. It's as durable and protective as a traditional plastic bag, so your fabric is just as safe.
TIPA compostable packaging is made from bio-based and fossil-based polymers. These bags will disintegrate in a backyard compost, a community garden compost, as well as composts collected through farmer's market food scrap collection site, municipal curbside collection for organic recyclables, or any other compost collection point. These bags will help to create safe and healthy soil, which is in turn used to plant gardens, enrich farmland, and otherwise support nature.
Because we do not want to waste our current supply of plastic bags, we will still be using those until they have run out and we are able to completely replace them with a compostable alternative. Look out for the label on the bag that says "This bag is fully compostable in a home or industrial compost and will go back to nature as a resource." to know whether you have received a compostable or traditional plastic bag.
For more information about this initiative, please reach out to us directly, or for information about the bags, please visit tipa-corp.com.