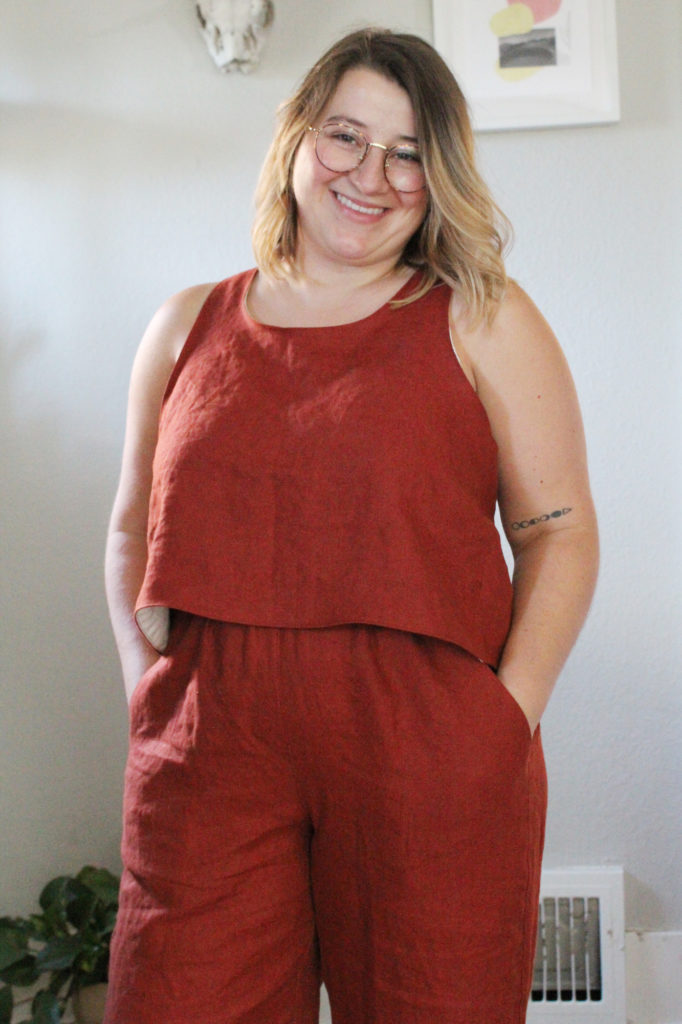 Last week we showed you Isabella's amazing Nevada Linen two-piece set, and this week we have another amazing Nevada combo—but this one has a twist!
For Brooke's Stonemountain Sewist project, she made the Free Range Slacks by Sew House Seven along with with the Gena Crop by Janet Celeste (PDF-only). The Free Range Slacks are an easy-to-wear elastic waist pant with some special details like side panels and topstitched pockets. The Gena Crop is a reversible top with a criss-cross, apron-style back.
Brooke used Nevada Linen in Terracotta and paired it with Mora Slub in Natural to take advantage of the top's reversibility. We love how the rusty red complements the warm, unbleached color. And because the top is reversible, Brooke really made two looks in one!
Nevada Linen – Terracotta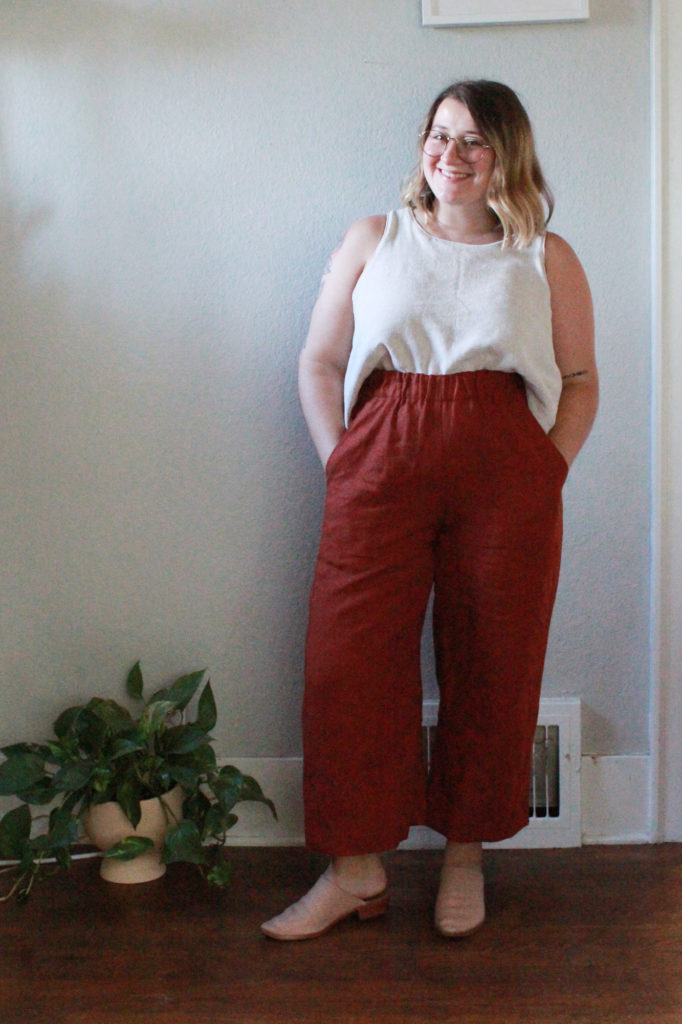 Why did you choose this fabric?
I wanted to choose a nice thick linen fabric to make a pair of wide leg pants that felt substantial enough for Fall and colder weather while also being something I could wear when the weather was warmer. I went for the Nevada Linen in Terracotta because I have been dying for a pair of rust colored pants for so long and the color of this fabric was perfect. The Mora Slub in Natural was chosen for a nice lighter weight contrast to the linen in a reversible top.
What do you especially like about the fabric?
The Nevada Linen is one of the nicest linens I've worked with. It is very easy to sew, didn't need much ironing, is perfect for both cold and warm weathers because it is a heavier linen without feeling like it's weighing me down. The Mora Slub really stole the show as it is so soft and easy to work with. It irons like a dream, has a brilliant drape and feels very nice. I will definitely be ordering more Mora Slub in a larger quantity to make a dress and some tops in the future.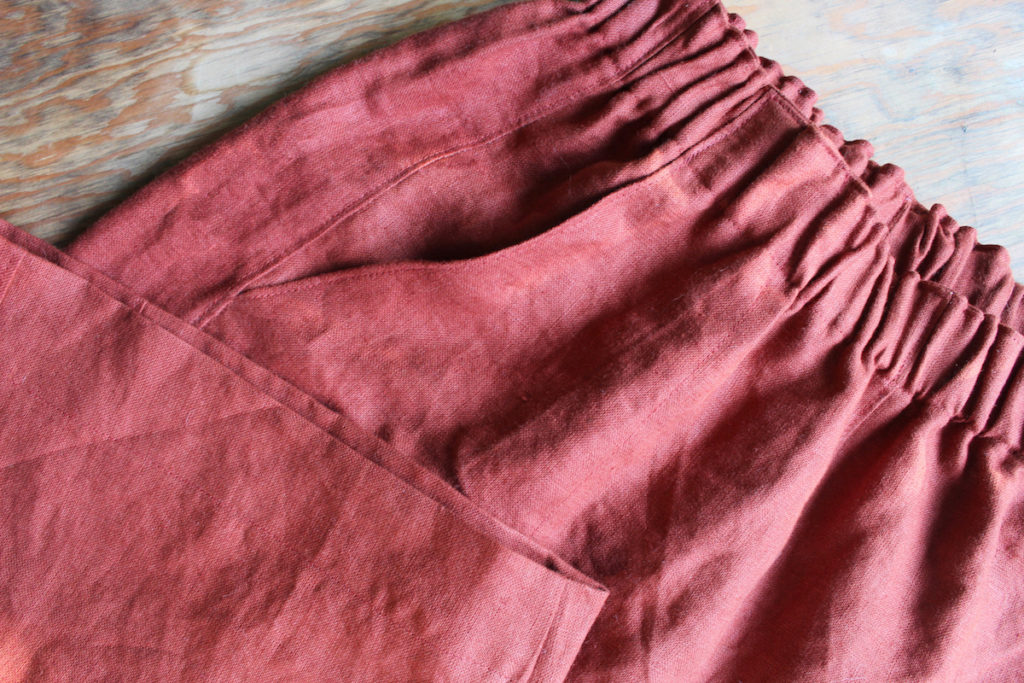 How did you pre-treat/launder the fabric?
I washed both the fabrics on my normal washer settings and dried them both with a light tumble in the dryer. No ironing was needed for either fabric after it was washed.
What pattern did you make?
The Nevada Linen was used for a pair of Free Range Slacks by Sew House Seven using the straight/cropped leg version #2 of the pattern. The Nevada Linen as well as the Mora Slub were used to create a Gena Crop Top, it's a reversible crop top with criss cross straps. The pattern is by Janet Celeste Patterns and is her first pattern she's released, it is a very easy and quick pattern!
What size did you make?
Size 12 in the Free Range Slacks and size 8 in the Gena Crop.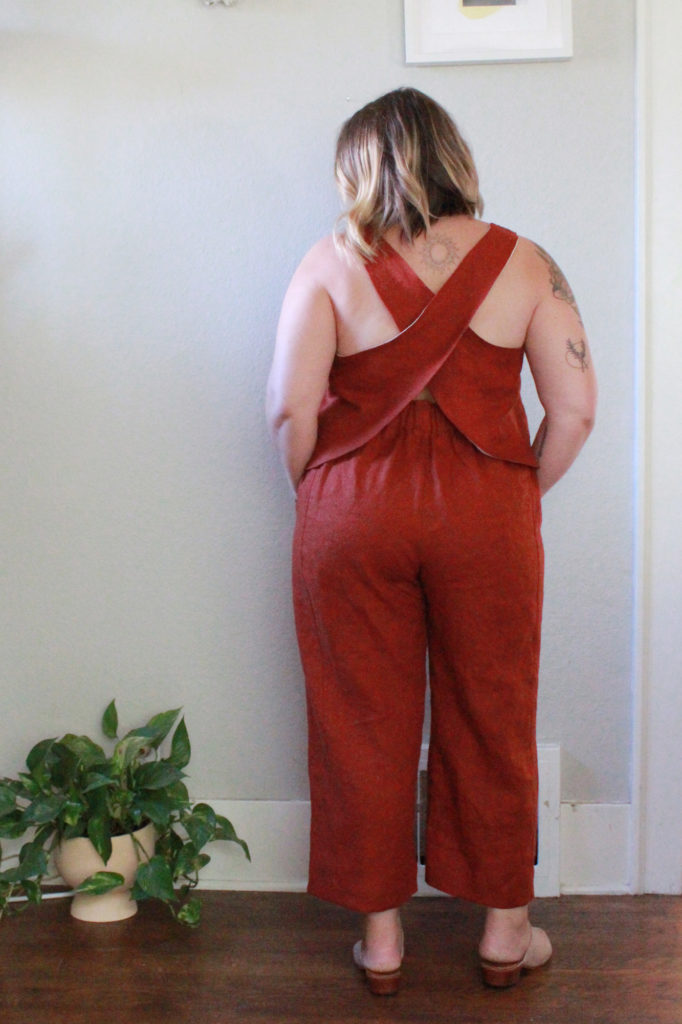 Did you make any modifications?
No modifications were needed to be made to either pattern—which is a first for me!
Is this garment your typical style? How will it fit into your wardrobe?
This set definitely falls into my typical style. I love wearing comfortable pants (especially with elastic waists). I appreciate that the Free Range Slacks are not only easy to make, but they have huge pockets sewn uniquely into the front as well as being designed with a thick waistband. These pants will get a lot of wear all year long and the top will definitely get tons of use in the summer as well as layered with a turtleneck in wintertime.
What else would you like to share about your project?
Both patterns are great for intermediate and beginner sewers and a breeze for anyone with more sewing skills. The pants are my favorite I've made in this style (high waisted, elastic waist, wider leg) and the crop top is very light and fun. I would highly recommend both patterns as well as both materials I used. I had so much fun creating this two pieces with Stonemountain fabrics!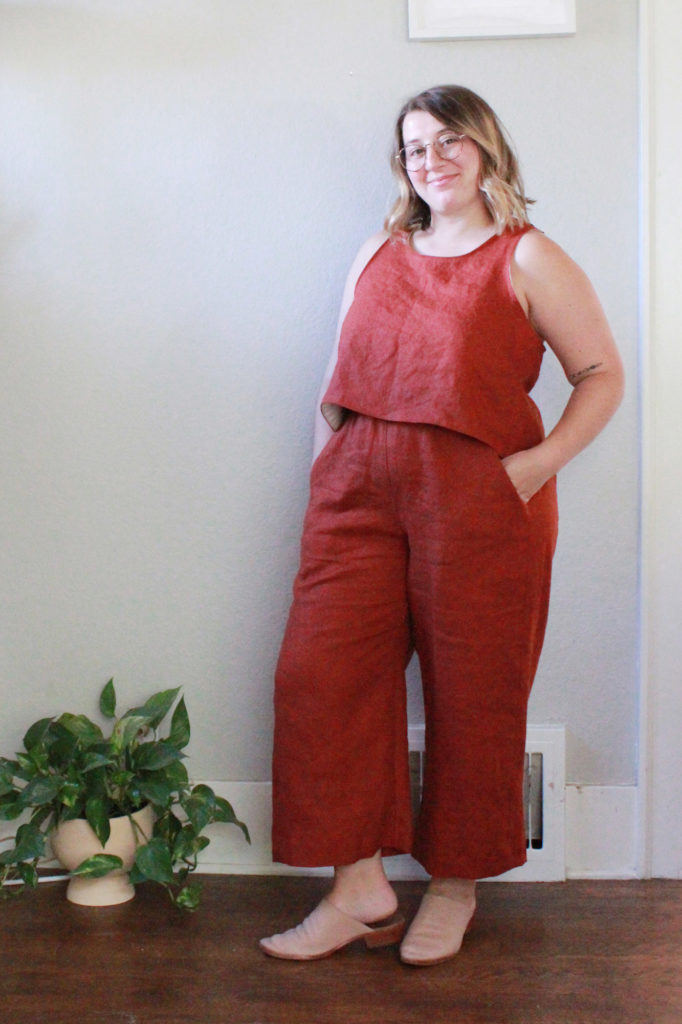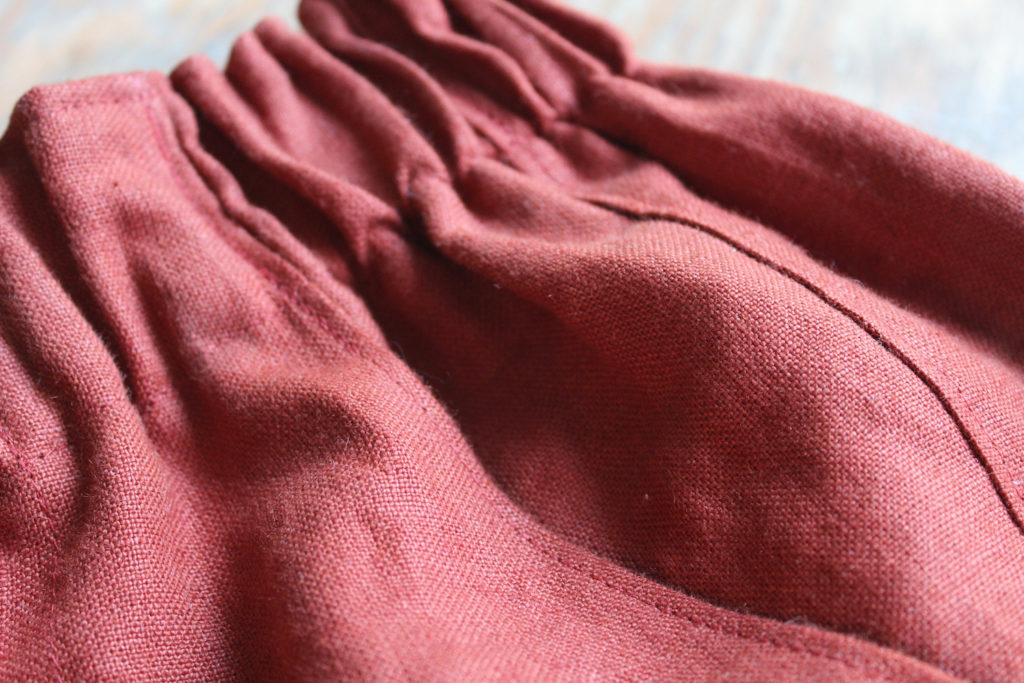 If you love linen, layers, and neutral colors then you should definitely follow Brooke on Instagram. She also makes gorgeous indigo-dyed, organic cotton lingerie AND has a very cute pup—what a gem!
Have you ever made or worn a matching set? If you're thinking of adding one to your wardrobe, both Nevada Linen and Mora Slub are perfect for making coordinating tops & bottoms. They're both midweight, opaque, and have nice drape, so they work well for blouses & pants alike.